Best Free seo Tools 2019 Today , We will discuss about the Best Free Seo analysis Tools To Instantly Improve Your Marketing. Best Free Tools Increase the organic Traffic In your websites , Facebook Pages , Google Pages , Youtube Channels, Free Seo Tools & Seo Analysis are Most useful for blog website & small business. Free Seo Tools & Seo Analysis Improve your traffic today.
We will show you best free seo tools that help to increase traffice on your site or blog 2019 .
---
SEO Defination?
SEO  stands for "search engine optimization." It is the process of getting traffic from the "free," "organic," "editorial" or "natural" search results on search engines.
---
Here is the best free seo tools 2019 :
This is a free Google AdWords tool that gives you insight into the volume of monthly searches for a particular keyword, and how much and how much competition there is, based on advertising spend for sponsored links. This is a best free seo tools 2019.
To give you the dictionary definition, Google AdWords is an online advertising service developed by Google to help marketers reach their customers instantly.
 GSC  is a  free seo tools  web service by Google . It allows webmasters to check indexing status and optimize visibility of their websites. As of May 20, 2015, Google rebranded Google Webmaster Tools as Google Search Console.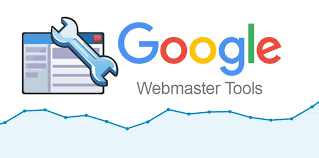 Use Google Webmaster Tools to optimize your website for Google's search engine results. It's free and easy to use. Just sign in and connect a site to get started.
You have see in the market that many paid seo tools are available . but starter and bloggers  , i  will suggetst first use only free seo tools after you learn well than purchase paid seo tools. use it for
improve your marketing

Looking for the best SEO Audit Tool to analyze and grade your website? SEOptimer is the web& best SEO Checker. Improve your website, rank better in Search Engines and win more customers with beautiful SEO Reports. Audit your SEO today!

It is a super fast, super easy-to-use SEO audit and digital marketing tool. We look at your site through Google's eyes and generate an instant audit of your site's technical, on-page and off-page SEO. 
Every day, 40,000 companies, marketers and website owners rely on WooRank's web-based tool to audit their website and receive simple and relevant advice on how to optimize their websites.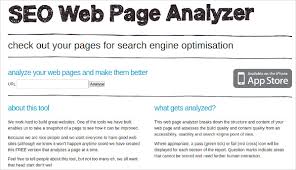 A free SEO tool for content optimisation of your web pages. Easy to use and will help you improve your web page content for good SEO.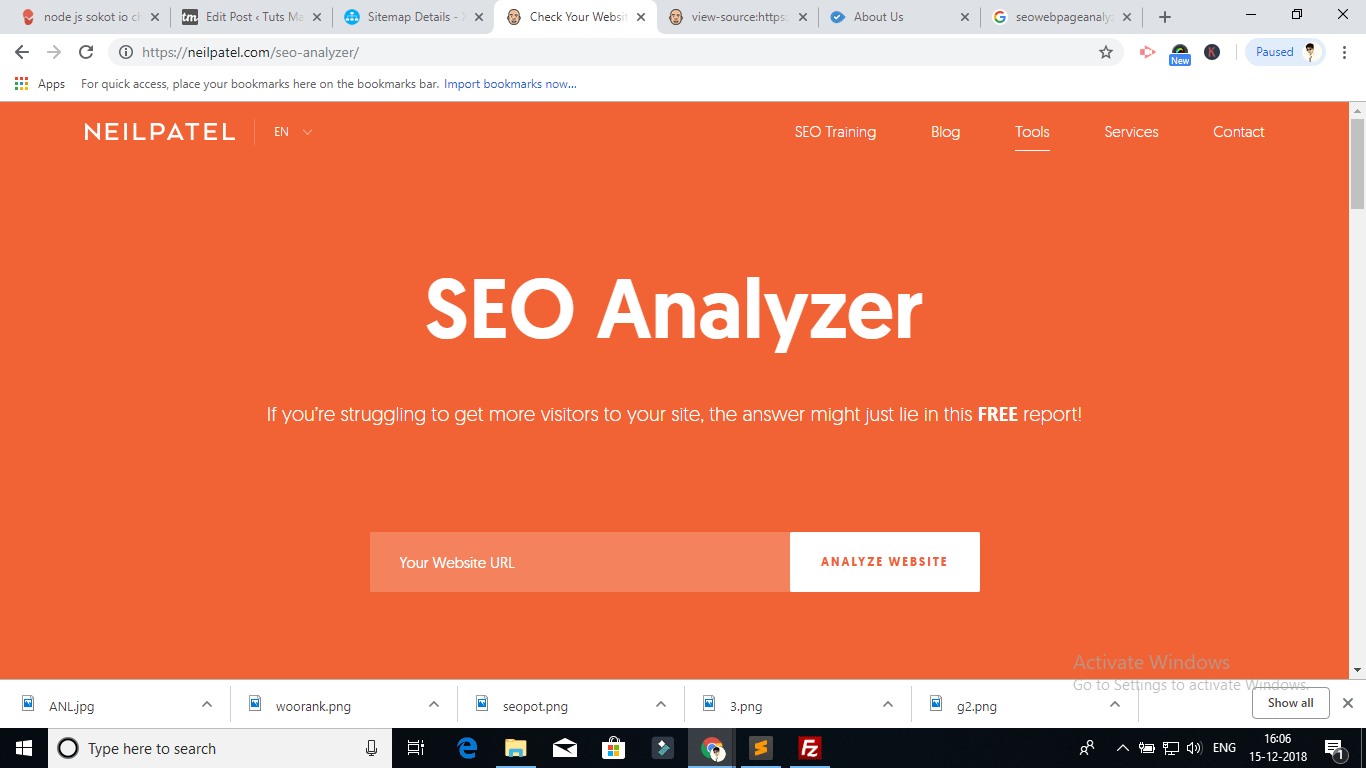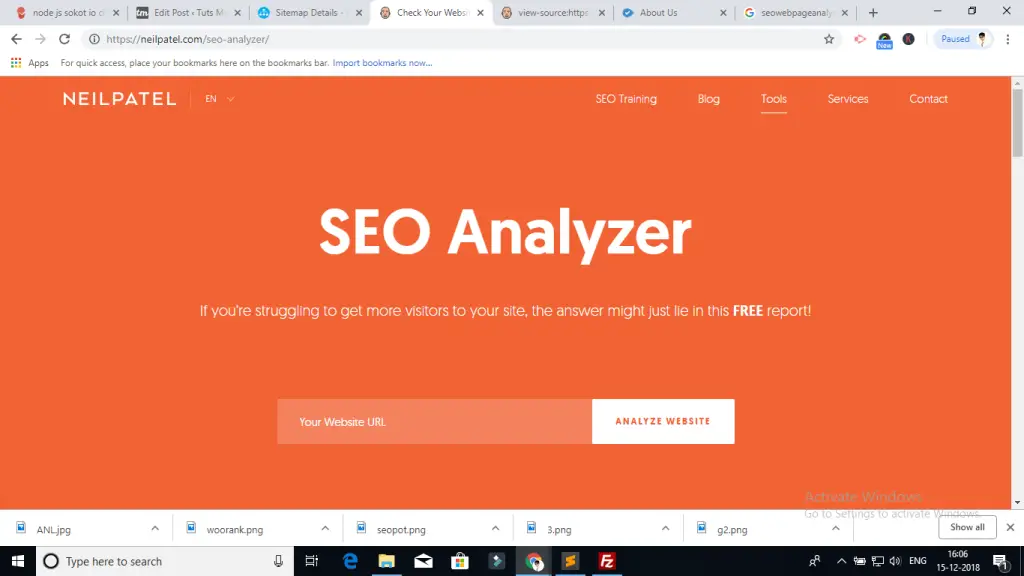 SEO Analyzer If you're struggling to get more visitors to your site, the answer might just lie in this FREE report! SEO Analysis If you want more search traffic, all you have to do is follow the website analysis report. It will point out all of the SEO errors you need to fix in order &help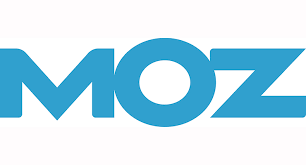 Free Moz Tools. Target with Keyword Explorer. Leverage the largest, most accurate search keyword database to discover and prioritize the best keywords for your site. Research with Link Explorer. Free SEO tools starts with Link Explorer. On-page Metrics with MozBar.
This is amazing Free Seo Tools  for free . Use the tools  improve your marketing.